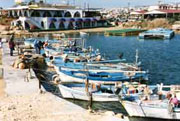 20 years ago Ayia Napa was a small fishing village with a population of 200. The name of Ayia Napa comes from Saint Panaya (Mary mother of Christ).
A small church in the centre of the village was named after our Mother Mary. The cave is still there and to visit is a must.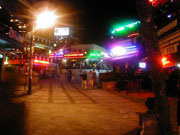 Ayia Napa was a very poor village and the people were struggling to make ends meet, the only income came from the fishing port. After the invasion in 1974 from Turkey, Famagusta lost all the revenue from the tourist industry and Ayia Napa was born.
For the young we have the centre of Ayia Napa that caters for their night life with clubs and bars and if this is not to your requirements, we have the out skirts that offers peace and tranquility. Ayia Napa is one of the most popular tourist spots in Cyprus.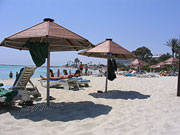 Over the years Ayia Napa has grown into a popular holiday resort with its beautiful beaches and tourist attractions. It has grown and grown and with its crystal blue sea and golden sands, Ayia Napa has become popular and is visited by many people from all over the world.
Today it has also become well known for its night clubs and bars which cater for all age groups.